About GMS Holdings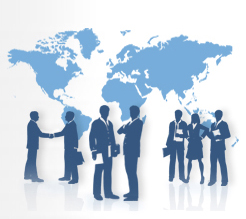 GMS Holdings is a privately-owned company that was founded by Ghiath Sukhtian.
We are a holding company for a group of diversified businesses and assets with a sizable international footprint. Our subsidiaries and affiliates operate in several industries, including pharmaceuticals, contracting and contract management, oil & gas, Information and Communications Technologies (ICT), agrochemicals and real estate. Our businesses are present in several locations including the Middle East and North Africa (MENA), the United States, Europe and Southeast Asia.
We leverage our cumulative managerial experience, financial competence and vast network of partners and affiliates to grow our portfolio of businesses into competitive regional and global players in their respective industries.
We invest in the long term growth of companies, and focus on building competitive and profitable organizations.
GMS Holdings is guided by a firm commitment to give back to the community, and is engaged in a number of philanthropic and non-profit activities in the MENA region and elsewhere.